The end of the year is close, but the music of Aníbal Troilo will always surprise us. Let's resume our analysis and dive deeper into the secrets of his style!. Check part 1 and part 2 if you haven't already.
We're going to refresh Troilo's periods just in case:
First Period: 1938-1942
Second Period: 1942-1949
Third Period: 1950-1962
Fourth Period: 1962-1975
We're currently at the 50s, Rivero and Calderón left the orchestra, and Troilo signed a contract with the new record label TK. Later, this label will be famous (and infamous) for having some of the best cast of stars of the 50s and 60s: Troilo, Salgán, Rivero, Leopoldo Federico, Los astros del tango (Directed by Argentino Galván, Troilo's arranger) and many others. This label died in 1963 and the rights were bought by Music Hall, that died in the 90s. Leaving us no opportunity to listen to all those recordings until 2008, when the independent label Euro Records (that also died 2 years ago) issued them. I had the luck to buy the 5 CDs containing Troilo's recordings from this period, and also buying the 12 volumes of the 2014 collection "Troilo 100 años".
This gave me the best possible remasters of the TK period. The remasters I have were made from shellacs or LPs, since no masters were available because Music Hall sold them ilegally in the early 90s. Also just last year the INAMU (National institución of Argentine Music) could get a legal hold on the rights of Music Hall. Will we be able to listen to those jewels of the 50s to 70s as they were meant to be listened to? or will the companies not care enough and give us bad remasters like Philips did with "Salgán en Philips" (2 CD Boxset) just some months ago? Time will tell. TK recordings were infamous for their bad quality compared to recordings from other labels like Columbia, Odeón or RCA Victor at the time, so excuse the bad quality from recordings of 1950-1953. They get decent from 1953 onwards.
Coming back to Argentina's socio-politic-economic background in the 50s, this is when the highly debated president Perón won his 2nd term with 62% of the votes, but the disconformity of some parts of society, mostly landlords, rich folk, upper-middle class and the Christian church to some of his policies (controling 100% of the media, regulating the price of food, the very tense relationship with the north hemisphere for not wanting to be part of the IMF, freezing of prices and salaries, the legal approval of divorce, statization of YPF, etc) slowly but surely won him the hate of those sectors.
This would cause yet again, another coup d'Etat in September 16th by anti-Peronist civils, part of the navy's airforce and the Christian church with the support of UK and USA. Who bombarded the Plaza de Mayo, Casa Rosada (where the president lives) and the CGT (General Confederation of Work). After the self-called "Libertary revolution" (Just another noble name for a dictatorship) took power, there was an uprising in 1956 led by General Valle that ended in the fusillading of Valle, 17 other military and later of an uncertain number of civils in a landfill. In 1958, ellections were held and Arturo Frondizi was ellected president with a conscripted Peronism, but some historians said that he won because of a shady pact between him and Perón (see? I told you talking about Perón was diving into dangerously ambigious territory).
Frondizi's government was highly pressured by the military and some policies of his couldn't correctly be implemented because of a deficit of oil. Such deficit was fixed in the following years thanks to the a deal with US oil business, nonetheless, this caused the uproar and walkout of the oil workers, ending up in a state of siege and jailing Peronist sindicalists. This obviously broke the pact Frondizi-Perón. The policies taken by Frondizi regarding oil, railway and education caused negative reception from sindicalists, workers and students from public universities. Tension grew stronger in 1961 when Frondizi interviewed the newly ellected president of Brasil to have policies in common and work together.
He had a meeting with Ernesto Guevara later that year, and this caused the discontent of the military. In March 19th, 1962 Frondizi was detained and while the military that caused another supposed coup d'Etat were sleeping after the profuse negative of Frondizi to renounce, UCRI member José María Guido took the title of provisory president as a smart maneuver taken by the minister of the supreme court of justice of the nation Julio Ohyanarte. The following morning, the military accepted the situation, and gave a civil, not a militar the title of president of the nation. Guido signed a contract that would oblige him to obey the orders imparted by the military. This may seem like a tragicomic fake story, but it really happened. Check for yourself if you don't believe me!. And this is all the socio-politic and economic background you need for this period.
Rock came like a wave in 1955, as we stated above, things were changing in Argentina. Tango was no exception. Piazzolla just came from Paris and founded his Octeto Buenos Aires, and a big "Piazzolla is not tango"/ "Piazzolla is killing tango" posture was taken in the tango scene and public in the 60s. With people taking one side or another, or just trying to have a pleasant neutrality. While tangueros were having less and less public and Rock was having more and more, young people were fascinated by bands such as The Beatles and The Rolling Stones and in a couple years, tango was already considered "old people's music" by the youth.
The only artist that invoked both young and older people was Leopoldo Federico's Orchestra with Julio Sosa on vocals. Di Sarli died in 1960 and more bad news were coming in the following years, but that will have to wait until part 4. D'Arienzo recorded a song with Mario Bustos called "Yo me quedo con el tango" (I stick with tango) in response to what was happening at the time. And in 1958 Fulvio Salamanca and Armando Garré recorded "Qué te pasa Buenos Aires" (What happen Buenos Aires?). In the original lyrics it said:
"Who commited the hereshy to change for pizzerias where tango was cradled?" and "What happen, Buenos Aires? You're not the same as before. You're sad and agonizing, without tangos, without emotion".
These may be a little exaggerated, but it gives us a good painting of what tango was going throught in the mid 50s and early 60s.
But what happened in Troilo's personal life? In 1951, his old friend Enrique Santos Discépolo died by depression and malnourishment, and some months before another great friend of his: Homero Manzi died of cancer. Manzi and Troilo went to the practises of their favourite football team: River Plate, every Sunday. While also taking part on the general bohemianism life-style of the artists of the time. Heck, even Troilo composed Discepolín to try and cheer up a devastated Discépolo with Manzi while Manzi himself was in a hospital's bed throught a phone-call. If that's not deep friendship I don't know what it is.
Things were tough for our beloved Troilo in that time. And some years later, for tango in general. That's why in 1953 he formed a quartet with Roberto Grela to work independently from his orchestra. Two of the biggest poets of tango just died a couple years ago, and the production of new quality tangos was scarce. Troilo-Grela's quartet was just the start of a trend of quartets and quintets that would be common place in the following decades.
Also, he changed recording contracts with labels a lot in this period. From 1950 to 1956 he was in TK, 1957-1959 Odeón, he did not recorded in 1960 and came back to RCA Victor from 1961 to his last recordings. So sound quality will get better with time, but the style will remain mostly the same in this period.
Now we can finally show the talents of the orchestra. As always, let's start with the director:
Anibal Troilo
Just in 1951, Troilo gave us marvellous pieces like "La trampera" and "Responso". Later "Una canción", "Los cosos de al lao" and "A la guardia nueva".
Some solos of this period are: "Buenos Aires", "Tecleando", "Cenizas", and many more. Its important to point out that since the mid 50s until his death, Troilo would take the role of director or figurative musician more and more as time passed by (he was there, but he didn't played). Fresedo, Canaro and D'Arienzo were figurative directors too. The musicians would play exactly the same with or without them.
Ernesto Baffa
Baffa entered the orchestra in 1957 and left in the late 60s so from 1957 onwards we can't really know if it was Baffa or Troilo the one playing the bandoneon solos. Nonetheless, he was an important arranger and gave the orchestra modern compositions. Sadly, you'll have to wait for part 4 to listen to them.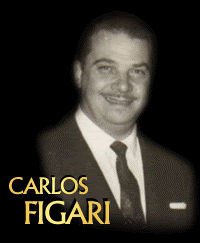 Carlos Figari
Figari left us one nice instrumental tango of his own in this period "Tecleando". We can listen some short solos in "El pollo Ricardo" and "Carmín". He would later have an orchestra of his own in 1955 but barely recorded because of the crisis tango was going throught in that time. His style was Troilo-esque and you can listen to him and his orchestra playing "El buey solo" here.
David Díaz
We can listen to some expressive solos in "Callejón" and "Cantor de mi barrio". Have I said before that David Díaz was one of the very few musicians that stayed with Troilo throught all his orchestra's life?. He went throught all the periods!
Osvaldo Manzi
Manzi would replace Figari in 1954 and would stay until 1957. He was more extroverted musically speaking than Figari and used heavy left hand bordoneos while showing his technique in a couple solos. "El irresistible" and "Fraternal" are good examples. Bordoneos in "Color de rosa" and "La chiflada".
Osvaldo Berlingieri
He replaced Manzi in 1958 and stayed until the late 60s. He was harshly critiqued in his time for tango traditionalists because of his heavy use of bordoneos, left hand bass notes, glissandos and general "Jazzy" sound. You can listen to him in "La bordona" and "Inspiración".
Kicho Díaz
He shows off in "Contrabajeando". Piazzolla also wrote not 1 but 2 tangos dedicated to him in later decades. Kicho is with no doubt one of the best double-bassist tango had.
Ismael Spitalnik
This bandoneonist and arranger sounds more familiar alongside the name of Pugliese, since Spitalnik was part of Pugliese's orchestra at the time and made arrangements for it, but meanwhile he also did some arrangements for Troilo: "Orlando Goñi" and "Ojos negros" comes to mind just to name a few.
Emilio Balcarce
Balcarce made arrangements for Pugliese, Di Sarli, Troilo, Gobbi and played in many orchestras. He's the reason for why the Orquesta Escuela de tango exists, a place where young musicians learn how to play the style of the old maestros. Thanks to this School-Orchestra, tango musicians could record and put in paper how to play all the little tricks of each style. All the bordoneos, the violin yeites, how to grab the bow of the double-bass to play certain styles, etc. In top of that, Emilio Balcarce's "La bordona" was the only arrange that Troilo didn't erased a single note. That's a big achievment on its own.
Argentino Galván
He made the arrangements of "Sur" and "La última curda". And people people were REALLY asking for a new version of Sur!. He would later made an all-star group called "Los astros del tango" I cannot recommend it enough if you liked his arranges with Troilo.
I didn't made a section for the singers in the previous parts because the 40s Troilo is well-known to every tango enthusiast. But his 50s recordings are very obscure and I want to shine some light into the masterpieces the singers made in this period.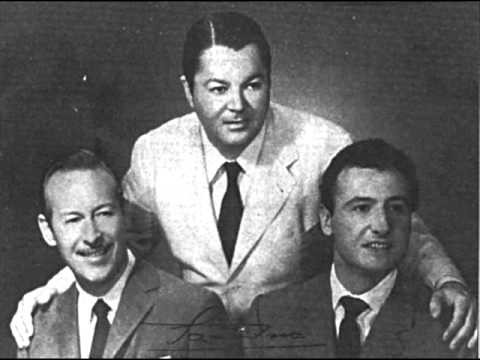 Ángel Cárdenas
Cárdenas was more of a "rural singer". He liked milongas an other folkloric rhythms. As a singer for Troilo he recorded "¡Qué risa!", "Chuzas", "Quien", "Vamos vamos, zaino viejo", "La última", "Que me importa tu pasado" and "Te llaman malevo"
Roberto Goyeneche
Goyeneche's recordings with Troilo are more well-known, but he recorded some gems in TK, Odeón and RCA Victor that are a little underappreciated like "Calla", "Cantor de mi barrio", "Milonga que peina canas" and "A Homero".
Elba Berón
Elba Berón had a folkloric dúo with his sister. They were the sisters of Raúl Berón, and the older brother was Adolfo Berón. Only Elba, Raúl and Adolfo recorded tangos, the rest focused on other genres like Milongas, Zambas, etc. She recorded the first incarnation of "Desencuentro".
Another curious recordings of this period were the Peruvian waltz "La flor de la canela", the air of Malambo "Malón de ausencia" and a tango arrangement of "Coplas". Incorporing other genre's songs was not a novelty, Fresedo and Canaro did it plenty since the 30s but gradually decreased the number of fox-trots, shimmys, rancheras and other foreign genres into their repertoire as time went by.
Troilo's strings became more and more prominent as time went by. We can hear some lija in "La chiflada". A string soli in "Color de rosa", and "Tierrita" with a nice solo of David Díaz and Let's not forget the immortal string soli and cello solo of "Inspiración". This time the 1957 version.
When we reach songs like "Nocturna" and "Melancólico" (both from 1961) we can hear an imminent change to a symphonic sound.
This will become the key characteristic of Troilo's style in part 4. See you all there!